I've spent a couple of hours visiting with Mike about this. The key is that Mike is worried that he might die and then his projects are flushed down the toilet. He is open to the idea of several people coming to his
land
and moving his projects forward. And out of those folks, he would select a person to will his land to. Or maybe select several people each of whom would receive a chunk of land.
For those that aren't familiar with mike, he is the author of the $50 and up
underground
house book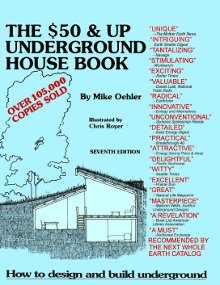 link
And the earth sheltered
solar
greenhouse
book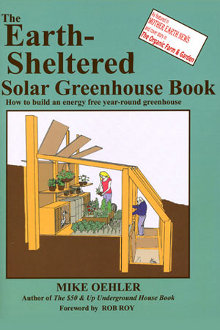 link
I have lots of videos of him.
The land has a lot of buildings that are currently not being lived in. Including the original $50 house and the ridgetop house. There is a total of 45 acres. This is about ten minutes outside of bonners ferry, idaho. Beautiful land.
Mike will be pissed, but i want to express the downsides. This way, the only people that contact Mike are people that that are serious.
A) There is a single wide trailer on the land. I think it
should
be hauled away. I've stayed in it twice. But the last time there was terrible mold on the ceiling. I think this comes from sitting empty so much. I suppose somebody could clean it up. I would think that folks would much rather stay in the underground houses.
B) Drinking
water
is brought onto the land. Mike is worried that one of the neighbors is dumping something that might be fouling the water. I'm not sure if it has been tested or not. But Mike is playing it safe and bringing water in from outside. I think a good permie should be able to find a good water supply to tap into.
C) For years, it has been pretty much just Mike there. And for a lot of that time he could barely walk. So people have come and gone, and some were tidier than others. There is need for cleanup in spots.
D) For some parts of the land, you can hear the train. on those parts, the train does come through about every 20 minutes. For most of the land you never hear the train - so it is always a peaceful paradise.
It sounds like Mike's plan is that he will live on the land about half time. I think it would be great if eight people moved to the land full time and helped to restore the land to its full glory. Then install a massive permaculture food system. And maybe build a new
Oehler structure
.
I think that for a large collection of people, this could be one massive leap forward of awesome.
Mike is one of the hippiest guys I know. He loves to go to rainbow gatherings (but I get the impression most of the crowd is not what he is looking for for his land). He does almost everything barefoot. I think he enjoys three martinis every night.
If you think that you might be compatible with Mike, then you should give him a ring.